Year

2013

Duration

3'

Instrumentation

fl,gtr,harm,b, (optional drums/percussion)

Premiere

June, 5th 2019
Yonkers, NY
The Blues Mothers

Publisher

Ocean Sound
Program Notes

A Memory of You is very personal. It may represent a person, place, or time; a setting, a moment in time, a feeling, a dream. Sentiments are a powerful part of our memory. This music has made various people smile, wonder, feel ecstatic, feel beauty, cry with sadness, speechless. Your reaction is completely valid and valued. After all, sentiments -especially nostalgia- are powerful.
Ordering Information

For pricing info and to order this work, please fill out the form below: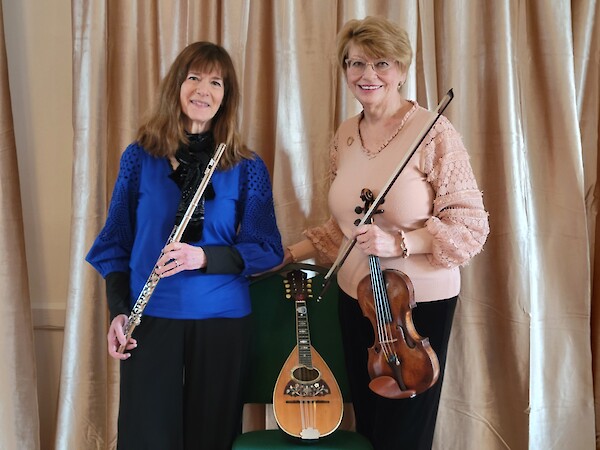 Joyce Balint, violin and mandolin. Pamela Sklar, flutes.
St Paul's Church National Historic Site, 897 S Columbus Ave, Mount Vernon, NY, 10550