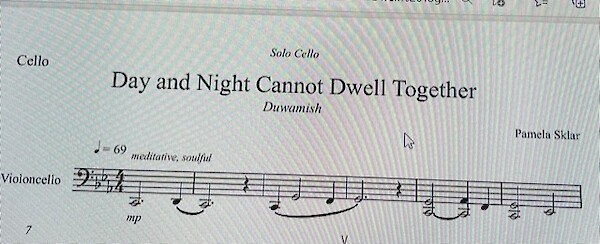 Day and Night Cannot Dwell Together
Venue
The United Presbyterian Church, , Saratoga Springs, NY, ,
Artists
Cecilia Ruelos, solo cello. Burning Bridges Orchestra
Details
DAY AND NIGHT CANNOT DWELL TOGETHER are words attributed to the Suquamish and Duwamish leader Chief Seattle, who believed in ecological responsibility and respect for Native Americans' land rights. The words mean just as day and night cannot exist together, the white man and Native American people cannot be together.