Composer and Flutist
Pamela Sklar
"Pamela Sklar's intricately lyrical The Chains of Love set to Cervantes' poem Las Cadenas de Amor, brought on flutes (Falzon and Sklar) to accompany...and open the superb second half."
- John Osburn, Osburnt.com
Read Bio
Pamela Sklar
Ensembles
Pamela is a member of ensembles playing classical, originals, blues, pop, rock and improvisational music .
Ensembles Listing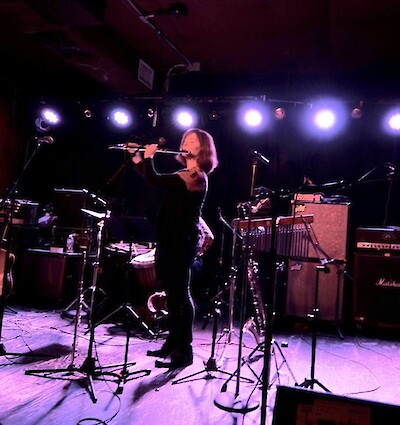 View Interview, The Working Musician
, theworkingmusician.com, White Plains, NY, ,
Pamela Sklar, Roger Zee
Read More...
Serious, fun and meaningful questions.
View Angels in the Chamber
Garry Novikoff singer/songwriter/guitar/keys, Pamela Sklar flute/alto flute, Enid Blount Press clarinet/bass clarinet, Marc Wager, French horn/backup vocals
Read More...
The Angels will be weaving elements of rock, pop, classical, improvisational and atmospheric music, co-featuring group arrangements and originals.
Angels in the Chamber were finalists in the WNYC Battle of the Boroughs concert at the Greene Space hosted by WQXR's Terrance McNight, and were featured on Bob Sherman's radio show Woody's Children on WFUV in New York. Their debut recording Angels in the Chamber (2018) includes poignant originals, band arrangements of a Jethro Tull tune and music set to an Emily Dickinson poem.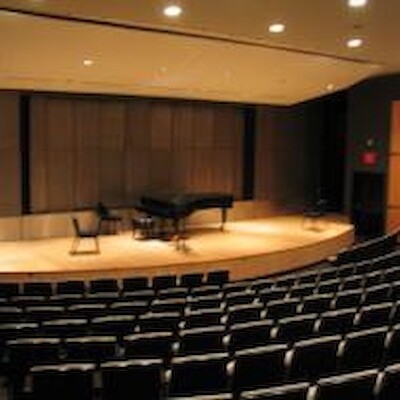 View (POSTPONED from April 9th) The Faucon ~ Music Set to Texts by Medieval Mystical Poets
Bruno Walter Auditorium, Lincoln Center, 111 Amsterdam Ave, New York, NY, 10023,
Anna Tonna/mezzo, Aram Tchobanian/tenor, 2Flutes/Laura Falzon & Pamela Sklar/flutes/alto flute/piccolo, Adam Kent/piano.
Read More...
An unusual, exciting program of music inspired by and set to texts by mystical medieval poets- Music by Sheree Clement, Alma Hamilton, Pamela Sklar, others. Program made possible by a New York Women Composers seed grant.