Composer and Flutist
Pamela Sklar
"Pamela Sklar's intricately lyrical The Chains of Love set to Cervantes' poem Las Cadenas de Amor, brought on flutes (Falzon and Sklar) to accompany...and open the superb second half."
- John Osburn, Osburnt.com
Read Bio
Pamela Sklar
Ensembles
Pamela is a member of ensembles playing classical, originals, blues, pop, rock and improvisational music .
Ensembles Listing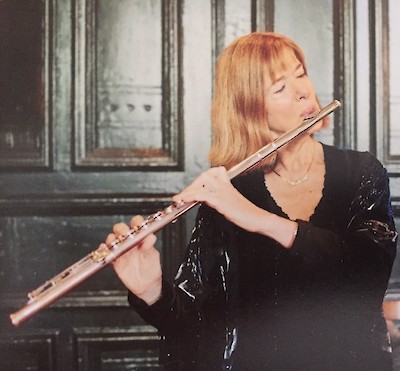 View Bushwick Improvised Music Series
Pamela Sklar, Peri Mauer, others.
Read More...
Totally improvised set with other instrumentalists.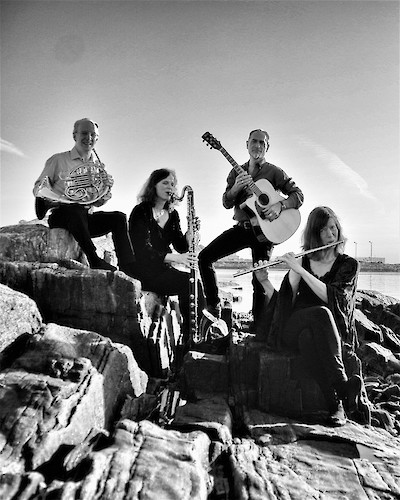 View Angels in the Chamber
Read More...
Angels in the Chamber weave elements of rock, pop, classical, improvisational and atmospheric music into a highly original genre all their own. Band and individual members' originals, inventive covers from the 1960s & 70's, and an exciting rendition of music based on an Emily Dickinson poem are all co-featured.
The Angels are Garry Novikoff, guitar/piano/lead vocals; Pamela Sklar, flute/alto flute; Enid Blount Press, clarinet/bass clarinet; Marc Wager, French horn/vocals
View WORDS INTO MUSIC, Premiere Performance Project - ArtsWestchester Award
St Paul's Church National Historic Site, 897 S Columbus Ave, Mt Vernon, NY, 10550
Pamela Sklar, flute/bass flute/Native American flute; Jim Ferraiuolo, oboe/English horn/alto sax; Enid Blount Press, clarinet/bass clarinet.
Read More...
Pamela's original project Words into Music received an ArtsWestchester Arts Initiative Award. The project culminates in this exciting free, public, world premiere performance. Based on personal informal talks with dozens of Mount Vernon community members, Pamela took their words and turned them into music! The performance will include educational components about Pamela's experience creating Words into Music and descriptions/ demonstrations of eight different instruments being played.