Composer and Flutist
Pamela Sklar
"engaging...beautifully constructed and written by someone with a clear gift of melody, and Sklar knows how to showcase that melody...a lovely musical image."
- Colin Clarke, FANFARE MAGAZINE
Read Bio
Pamela Sklar
Ensembles
"…sensual solos from the flute…an uncanny ability to switch from Baroque or Classical themes to jazz...fresh enthusiasm and vigor…the lush sweetness of Sklar's three flutes was a joy." THE NEWS TRIBUNE, TACOMA, WASHINGTON
Ensembles Listing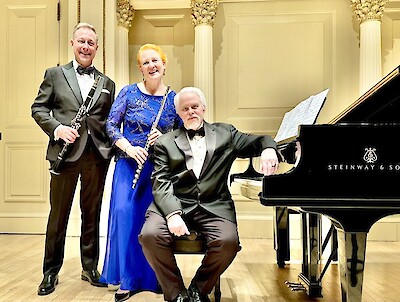 View Premiere of Down the Rabbit Hole
Read More...
My new work Down the Rabbit Hole will be co-featured by the award-winning trio Palisades Virtuosi. Commissioned by the trio and scored for flute/piccolo, bass clarinet and piano, this music will be part of Palisades Virtuosi's 21st Anniversary Celebration Performance and 100th commission! This program co-features four premieres.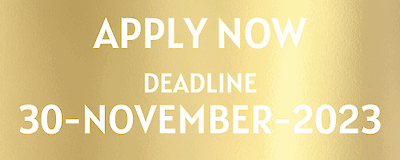 View International Jury
Online, , , , , Latvia
students, emerging and professionals.
Read More...
Looking forward to listening to talented students, emerging and professional musicians from across the world perform in various instrumental categories. Music and Stars Awards, an international Classical music competition for winds, strings, brass, piano, percussion, non-western instruments and cd recordings includes solo and ensemble categories.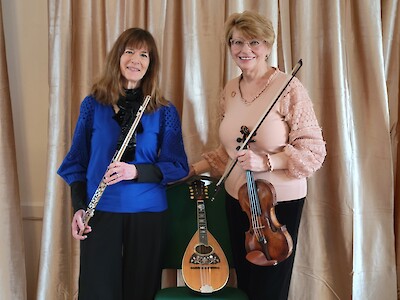 View Seasonal Music for the Holidays
St Paul's Church National Historic Site, 897 S Columbus Ave, Mount Vernon, NY, 10550
Joyce Balint, violin and mandolin. Pamela Sklar, flutes.
Read More...
This performance co-features seasonal music, an original flute solo, music by JS Bach and other meaningful music from around the world arranged by Joyce and Pam.
A peaceful and fun program. it lasts for one-hour. Free and open to the public, free parking in front as well as across the street in the Defoe lot.